View
Design

This decorative bright gold wood picture frame profile is 1" wide, and features a 9/16" rabbet depth, while offering an array of aesthetic features that distinguish it from other gold frames in our product selection.

First, the relief pattern of this bright gold wood picture frame features a design reminiscent of a lotus petal. This ornamentation sits well with eastern art, texts and poetry, and decorative arts.

Second, the gold color is especially warm, opaque, and of a satin sheen. Typically lower sheen finishes are more muted in color, while this frame packs a punch with consistently bright color. And finally, a vein pattern and scratching reveals black undertones to imply age.

Due to the limited rabbet depth of this bright gold wood picture frame, design pairings ought to be limited to works on paper and other thin items such as 1/4" panels. Needlework and other items mounted to foam-core might also be a good pairing.

Design Pricing and Details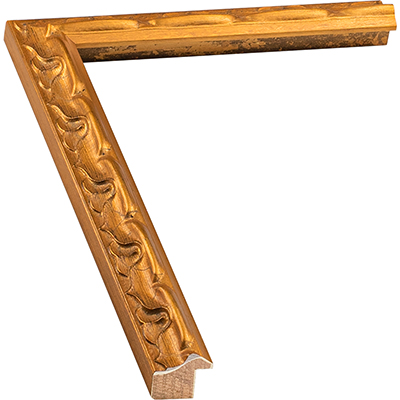 Inside Dimensions:
8 x 10
Approximate Outside Dimensions:
9 5/8 x 11 5/8

| | |
| --- | --- |
| Width | 1 |
| Height | 1 |
| Rabbet Height | 9/16 |
| | |
| --- | --- |
| Cost Per Frame | $21.77 |
| Quantity: | 1 |
| Total Cost: | $21.77 |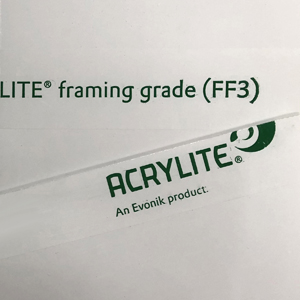 Sheet Dimensions: 8 x 10
| | |
| --- | --- |
| Cost Per Sheet: | $5.53 |
| Quantity: | 1 |
| Total Cost: | $5.53 |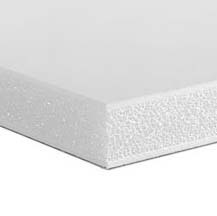 Sheet Dimensions: 8 x 10
| | |
| --- | --- |
| Cost Per Sheet: | $1.92 |
| Quantity: | 1 |
| Total Cost: | $1.92 |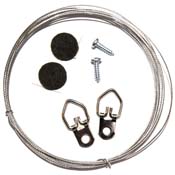 | | |
| --- | --- |
| Cost Per Set: | $1.95 |
| Quantity: | 1 |
| Total Cost: | $1.95 |
| | |
| --- | --- |
| Frame: | $21.77 |
| Acrylic/Glass: | $5.53 |
| Mounting Board: | $1.92 |
| Hanging Hardware: | $1.95 |
| Total: | $31.17 |