This black shadowbox frame features a rounded profile face that has a depth is 2 1/8" that makes this frame a very versatile frame for framing deep items.

Whether you're looking to float your art, such as a watercolor painting on deckled paper, or stack this frame with a fabric frame liner such as Linc-bk, this distressed black shadowbox frame has plenty of depth. For shadowbox designs, possible contents may include collectible spoons, stamps, postcards, travel souvenirs, wine corks, concert tickets, a christening gown, a marathon race bib and medal, and many other items.

Additionally, the look of this black shadowbox frame could be used in conjunction with traditional picture framing methods, to frame original paintings on canvas as well as matted works of art, prints, posters, mirrors, and antique maps.

Finally, consider a shadowbox-hybrid design for traditional media, in which a painting or photograph is matted as usual, but then shadowbox walls are added to the inside of the frame to extend the look of the mat in the depth dimension. Technically this is not a shadowbox design if nothing is floated; rather, the art is recessed, but the look of shadowbox walls is still enjoyed. A shadowbox-hybrid design is only possible with deep profiles such as this black shadowbox frame.

Design Pricing and Details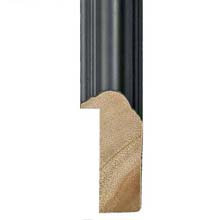 Inside Dimensions:
6 x 8
Approximate Outside Dimensions:
8 1/8 x 10 1/8

| | |
| --- | --- |
| Width | 1 1/4 |
| Height | 2 1/2 |
| Rabbet Height | 2 1/8 |
| | |
| --- | --- |
| Cost Per Frame: | $28.68 |
| Quantity: | 1 |
| Total Cost: | $28.68 |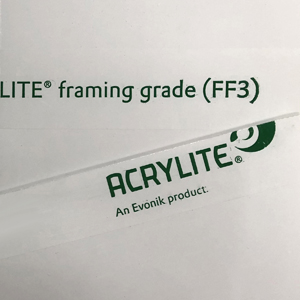 Sheet Dimensions: 6 x 8
| | |
| --- | --- |
| Cost Per Sheet: | $2.10 |
| Quantity: | 1 |
| Total Cost: | $2.10 |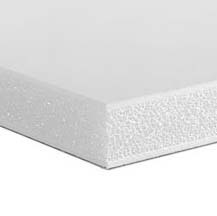 Sheet Dimensions: 6 x 8
| | |
| --- | --- |
| Cost Per Sheet: | $0.50 |
| Quantity: | 1 |
| Total Cost: | $0.50 |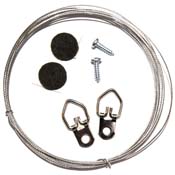 | | |
| --- | --- |
| Cost Per Set: | $1.75 |
| Quantity: | 1 |
| Total Cost: | $1.75 |
| | |
| --- | --- |
| Frame: | $28.68 |
| Acrylic/Glass: | $2.10 |
| Mounting Board: | $0.50 |
| Hanging Hardware: | $1.75 |
| Total: | $33.03 |