| | | | | |
| --- | --- | --- | --- | --- |
| Home | / | Custom Wood Picture Frames | / | Custom Picture Frames On Sale | Black Picture Frames Offer A Stunning Home Or Gallery Style |
View
Design

This fine black picture frame features a shiny black lacquered look with brown distress markings along the edges of a flat and rectangular profile. The overall width is 3/4", and the rabbet depth is 3/4", while the lip is 1/2" thick from the face of the frame to the rabbet.

The lacquered finish of this fine black picture frame lends itself to Asian design sensibilities and style, while remaining relevant in a contemporary setting. Movie posters, fine art photography, original silkscreen prints, pop art, and floated memorabilia could all work well in this black lacquer wood picture frame.

A unique way of utilizing this fine black lacquer wood picture frame would be to float mount a thin 1/4"panel painting onto a dark backing board that is 1" larger than the art. Then you could frame the backing board in this black lacquer frame so that there is a visual gap between the edge of the art and the frame.

For works on paper, consider using Crescent Select mats that are acid free and archival. Colors to consider include Etched Black 5598, Coffee Bean 9842, Before Dark 9598, Pewter 9895, Field Mouse 9597, Olive Branch 9532, and White Glove 9500.

Design Pricing and Details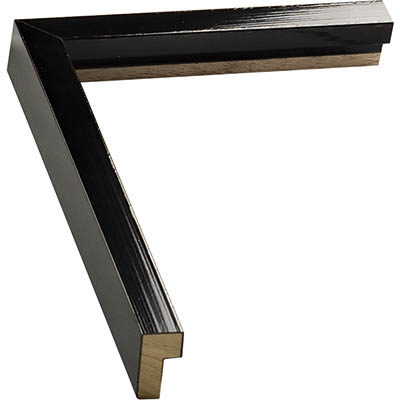 Inside Dimensions:
8 x 10
Approximate Outside Dimensions:
9 x 11

| | |
| --- | --- |
| Width | 3/4 |
| Height | 1 1/4 |
| Rabbet Height | 3/4 |
| | |
| --- | --- |
| Cost Per Frame | $28.26 |
| Quantity: | 1 |
| Total Cost: | $28.26 |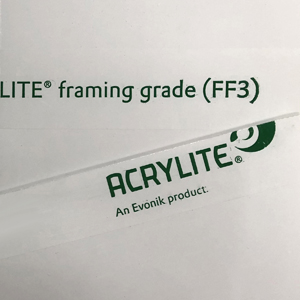 Sheet Dimensions: 8 x 10
| | |
| --- | --- |
| Cost Per Sheet: | $5.53 |
| Quantity: | 1 |
| Total Cost: | $5.53 |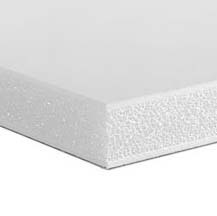 Sheet Dimensions: 8 x 10
| | |
| --- | --- |
| Cost Per Sheet: | $1.92 |
| Quantity: | 1 |
| Total Cost: | $1.92 |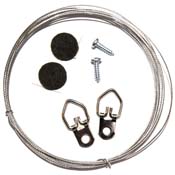 | | |
| --- | --- |
| Cost Per Set: | $1.95 |
| Quantity: | 1 |
| Total Cost: | $1.95 |
| | |
| --- | --- |
| Frame: | $28.26 |
| Acrylic/Glass: | $5.53 |
| Mounting Board: | $1.92 |
| Hanging Hardware: | $1.95 |
| Total: | $37.66 |