The metallic pewter finish on this wood picture frame by Larson Juhl features a blend of high and low sheens to highlight a vintage look and provide visual inward direction. The finish is reminiscent of a sword's edge.

The profile is mostly flat with an embossed texture to imply forged steel, with an outer ridge to contain the design. The overall width is 1-1/8", and the rabbet depth is 11/16".

Interior settings and design themes that could be enhanced by this metallic pewter wood picture frame include industrial, machine age, medieval, and also contemporary urban design due to simple, straight lines in the profile.

Paintings and imagery that could pair with this metallic pewter frame by Larson Juhl include water, reflections, and representational or abstract artworks that feature earth tones like gray and brown. Non-objective charcoal drawings and pastels are also good pairings, as well as landscape floral paintings with a quaint cottage feel.

Mat colors by Crescent Select that are acid free, archival, and may complement this metallic pewter picture frame include Etched Black 5598, Olive Branch 9532, Coffee Bean 9842, Wise Green 9527, Before Dark 9598, Pewter 9598, Sweet Tart 9608, Black-N-Blue 9887, Greenery 9623, and Wet Sand 9515.

Design Pricing and Details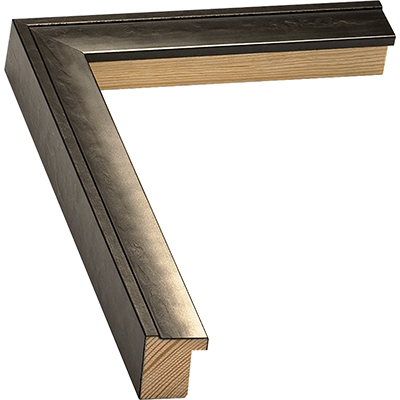 Inside Dimensions:
8 x 10
Approximate Outside Dimensions:
9 7/8 x 11 7/8

| | |
| --- | --- |
| Width | 1 1/8 |
| Height | 1 1/8 |
| Rabbet Height | 7/8 |
| | |
| --- | --- |
| Cost Per Frame | $30.78 |
| Quantity: | 1 |
| Total Cost: | $30.78 |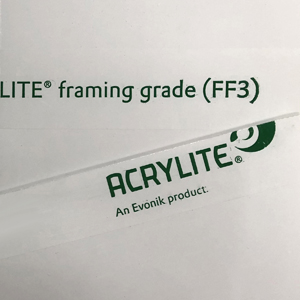 Sheet Dimensions: 8 x 10
| | |
| --- | --- |
| Cost Per Sheet: | $5.53 |
| Quantity: | 1 |
| Total Cost: | $5.53 |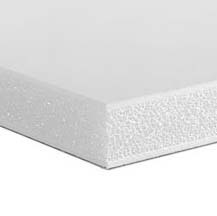 Sheet Dimensions: 8 x 10
| | |
| --- | --- |
| Cost Per Sheet: | $1.92 |
| Quantity: | 1 |
| Total Cost: | $1.92 |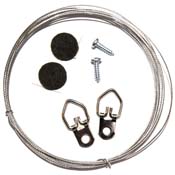 | | |
| --- | --- |
| Cost Per Set: | $1.95 |
| Quantity: | 1 |
| Total Cost: | $1.95 |
| | |
| --- | --- |
| Frame: | $30.78 |
| Acrylic/Glass: | $5.53 |
| Mounting Board: | $1.92 |
| Hanging Hardware: | $1.95 |
| Total: | $40.18 |