| | | | | |
| --- | --- | --- | --- | --- |
| Home | / | Custom Wood Picture Frames | / | White Picture Frames | Omega Picture Frames | Rustic Picture Frames | Wood Tone Picture Frames |

The coarse white-wash finishing of this smooth barn wood-style picture frame hints at the feel of old painted fence boards, perhaps from an era when white picket fences were common yard ornamentations in America.

In contrast to the past, this weathered rustic smooth white picture frame is a reminder of the continuation of time and change as it relates to a sense of home. What once was a symbol of freshness in the realm of yard ornamentation – the white picket fence – has weathered and faded into the past, becoming a nostalgic design sensibility for new generations to ponder.

The profile width of this weathered smooth white barn wood picture frame is 1 5/8", and the rabbet depth is ½", so the ideal art pairings would not be much deeper than ½" thick. Of course, canvases on ¾" stretcher bar can be attached using offset clips as art securing hardware. Otherwise, it's best to consider this frame for matted works on paper or paintings on canvas board or thin panels.

Mat colors from our selection of Crescent Select acid free archival mats that you might consider with this weathered smooth white wood picture frame include Pigeon 9557, White Art 9802, Baker's White 9800, Twilight 9809, Sandhurst 9862, Wise Green 9527, Hedge Hog 9530, Putty 9811, and Field Mouse 9597.

Design Pricing and Details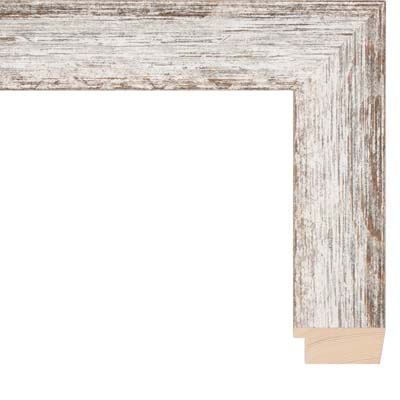 Inside Dimensions:
8 x 10
Approximate Outside Dimensions:
10 7/8 x 12 7/8

| | |
| --- | --- |
| Width | 1 5/8 |
| Height | 3/4 |
| Rabbet Height | 1/2 |
| | |
| --- | --- |
| Cost Per Frame | $37.97 |
| Quantity: | 1 |
| Total Cost: | $37.97 |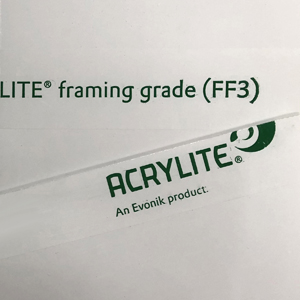 Sheet Dimensions: 8 x 10
| | |
| --- | --- |
| Cost Per Sheet: | $3.64 |
| Quantity: | 1 |
| Total Cost: | $3.64 |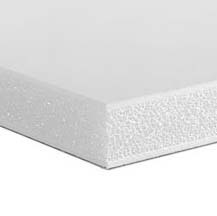 Sheet Dimensions: 8 x 10
| | |
| --- | --- |
| Cost Per Sheet: | $0.85 |
| Quantity: | 1 |
| Total Cost: | $0.85 |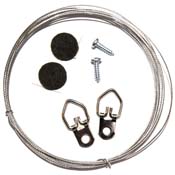 | | |
| --- | --- |
| Cost Per Set: | $1.95 |
| Quantity: | 1 |
| Total Cost: | $1.95 |
| | |
| --- | --- |
| Frame: | $37.97 |
| Acrylic/Glass: | $3.64 |
| Mounting Board: | $0.85 |
| Hanging Hardware: | $1.95 |
| Total: | $44.41 |