This elegant water gild metallic leaf foil gold wood picture frame by Omega Moulding is made in Italy and offers a classic clean finish with multiple sheens and a slightly hammered round lip. The main body offers a soft-scratch look that is less reflective than the lip and outer edge, implying wear on an otherwise smooth finish. The profile width is 2", and the rabbet depth is 9/16".

This classic Italian water gild metallic leaf foil gold wood picture frame is ideal for settings in which gold is a complement to the room, while highlighting the importance of the artwork contained within the frame.

Possible pairings to consider with this gold wood picture frame include certificates, diplomas, degrees, and other awards, along with watercolor paintings, thin panel paintings, family portraits, and other thin items, especially works on paper.

Subject matter might include vintage imagery of mid-century modernism, from aviation posters to reproductions of abstract expressionism. In fact, non-objective palettes of bright blue and turquoise might sit well against the gold tones and varying sheens of this frame, with perhaps a dash of orange, yellow, or light green.

Mat colors to pair with this gold made-in-Italy wood picture frame include acid free archival options from our Crescent selection of mats, such as Greenery 9623, Blarney 9604, and Bruxelles 9853. A wonderful double mat option might include Toasty 9514 with Lentil 9528 as a second mat.

Design Pricing and Details
Inside Dimensions:
6 x 8
Approximate Outside Dimensions:
9 5/8 x 11 5/8

| | |
| --- | --- |
| Width | 2 |
| Height | 3/4 |
| Rabbet Height | 1/2 |
| | |
| --- | --- |
| Cost Per Frame | $45.15 |
| Quantity: | 1 |
| Total Cost: | $45.15 |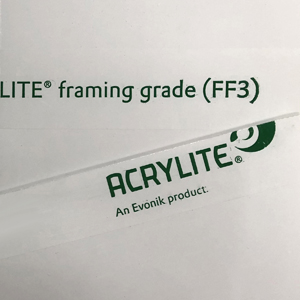 Sheet Dimensions: 6 x 8
| | |
| --- | --- |
| Cost Per Sheet: | $2.29 |
| Quantity: | 1 |
| Total Cost: | $2.29 |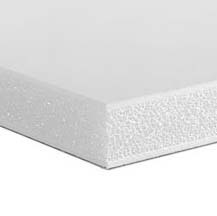 Sheet Dimensions: 6 x 8
| | |
| --- | --- |
| Cost Per Sheet: | $0.57 |
| Quantity: | 1 |
| Total Cost: | $0.57 |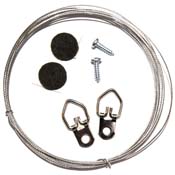 | | |
| --- | --- |
| Cost Per Set: | $1.95 |
| Quantity: | 1 |
| Total Cost: | $1.95 |
| | |
| --- | --- |
| Frame: | $45.15 |
| Acrylic/Glass: | $2.29 |
| Mounting Board: | $0.57 |
| Hanging Hardware: | $1.95 |
| Total: | $49.96 |