View
Design

This ornate gold frame is a beautiful canvas frame option in the baroque style. With a rabbet depth of 1-1/4", this ornate gold picture frame is ideal for stretched canvas paintings and canvas prints.

The baroque style of this gold wood picture frame lends itself to religious art, traditional landscapes, and decorative home décor with a historic flair. The gold arch pattern in the center of the frame is reminiscent of Catholic baroque architecture, while the beaded lip is reminiscent of the French influence celebrated in New Orleans.

Distress marks along the outer edge of this ornate gold frame highlight a sense of heirloom usage for something of historical value.

Baroque art and beveled mirrors would both work well in this ornate gold picture frame. You could also stack this gold wood frame on the outside of another baroque gold picture frame such as V564-1, for a more elaborate and dramatic profile shape.

Finally, consider using this ornate gold canvas frame for deep shadowbox designs. With a rabbet depth of 1-1/4", many small commemorative objects could be displayed in a floated collection, such as rosaries, lapel pins, vacation photos, or other treasures.

Design Pricing and Details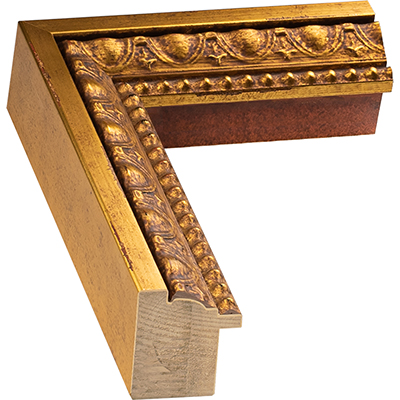 Inside Dimensions:
8 x 10
Approximate Outside Dimensions:
11 1/8 x 13 1/8

| | |
| --- | --- |
| Width | 1 7/8 |
| Height | 2 |
| Rabbet Height | 1 1/4 |
| | |
| --- | --- |
| Cost Per Frame | $54.59 |
| Quantity: | 1 |
| Total Cost: | $54.59 |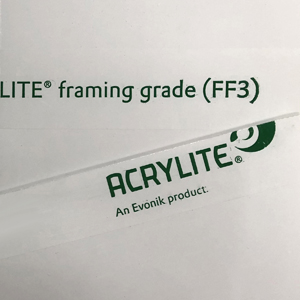 Sheet Dimensions: 8 x 10
| | |
| --- | --- |
| Cost Per Sheet: | $5.53 |
| Quantity: | 1 |
| Total Cost: | $5.53 |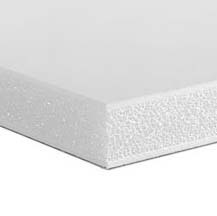 Sheet Dimensions: 8 x 10
| | |
| --- | --- |
| Cost Per Sheet: | $1.92 |
| Quantity: | 1 |
| Total Cost: | $1.92 |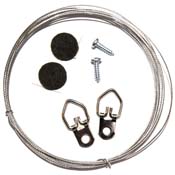 | | |
| --- | --- |
| Cost Per Set: | $1.95 |
| Quantity: | 1 |
| Total Cost: | $1.95 |
| | |
| --- | --- |
| Frame: | $54.59 |
| Acrylic/Glass: | $5.53 |
| Mounting Board: | $1.92 |
| Hanging Hardware: | $1.95 |
| Total: | $63.99 |