This deep black shadowbox wood picture frame offers a delightful simplicity in its flat, rectangular profile shape and smooth gesso finish. The profile width is 7/8", and the rabbet depth is 1 11/16", ideal for shadowbox designs featuring floated three-dimensional objects.

Original paintings on canvas up to 1 ¾" thick are also a good pairing with this deep black shadowbox frame, or you might try framing a giclee print on canvas, matted prints, or black & white photography where a particularly deep side wall is the desired aesthetic.

For an unconventional design to complement bold colors in contemporary artworks on paper, you could make shadowbox walls that match a color in your artwork, and utilize the look of this deep black shadowbox frame for otherwise flat artworks. The same method could be used for black & white photography, by incorporating shadowbox walls that are black, white, gray, or perhaps metallic.

This deep black shadowbox frame is also a great choice for framing wedding memorabilia, especially when you incorporate a photo behind a large white 8-ply acid-free mat.

Design Pricing and Details
Inside Dimensions:
8 x 10
Approximate Outside Dimensions:
9 1/8 x 11 1/8

| | |
| --- | --- |
| Width | 3/4 |
| Height | 2 |
| Rabbet Height | 1 11/16 |
| | |
| --- | --- |
| Cost Per Frame | $27.77 |
| Quantity: | 1 |
| Total Cost: | $27.77 |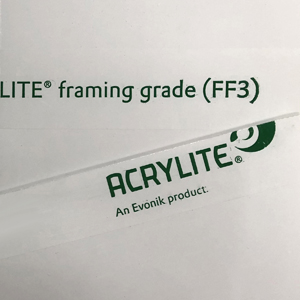 Sheet Dimensions: 8 x 10
| | |
| --- | --- |
| Cost Per Sheet: | $3.64 |
| Quantity: | 1 |
| Total Cost: | $3.64 |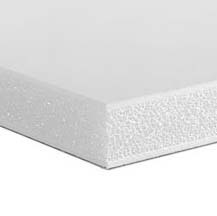 Sheet Dimensions: 8 x 10
| | |
| --- | --- |
| Cost Per Sheet: | $0.73 |
| Quantity: | 1 |
| Total Cost: | $0.73 |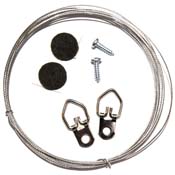 | | |
| --- | --- |
| Cost Per Set: | $1.95 |
| Quantity: | 1 |
| Total Cost: | $1.95 |
| | |
| --- | --- |
| Frame: | $27.77 |
| Acrylic/Glass: | $3.64 |
| Mounting Board: | $0.73 |
| Hanging Hardware: | $1.95 |
| Total: | $34.09 |